Why Grainger & Grooms
Grainger & Grooms IT Services delivers state-of-the-art technology support and project management, at the lowest possible cost. We customize solutions to fit each client.
Total Web Services
We provide the best Web Hosting available, with Design support and turnkey setup. Our value based hosting plans start at $9.99 per month and your plan can be tailored to your needs. Contact Us for a new domain. We setup turnkey websites with Hosting plans and design services. We offer 40GB bandwidth and up to 5000MB of Webspace. Our techsupport is the best available. Let us put you on the web.

Managed Services
If Your internal resources won't be able to keep your e-business and mission-critical IT applications running, turn to our Managed Services.
We are experts in disaster recovery, application management and remote access networks. Blackberry integration and BES Enterprise server setup is part of our services.
Wireless Networks
Wireless Lan security, setup and support are real concerns for anyone considering a wireless integration or peer to peer installation. We have integrated PDA's, laptops and Mainframes successfully.
From terminating cable to ADSL services to Routers, we have seen and supported networks of all sizes
Security/Firewalls

From Cisco Firewalls and Extranets to basic DSL Firewalls we protect a wide variety of access points.

We specialize in providing access through VPN across Firewalls and remote terminal services.
Web Portfolio
We offer professional Web management, design and turnkey setup to make the web easy.

Here is a small portion of our Web clients, our web portfolio speaks volumes. Sure, we know how to make your website look terrific. However, we also understand the technology behind search engines.

We provide full FTP access and on-line control panels for easy site administration. We have highly trained, dedicated Web Masters on staff.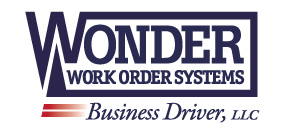 Contact our Web Hosting Sales for more information.

Innovative design and reasonable rates and professional reputation make us the right choice for this Christian web site.

Let us manage your web design needs. We are currently designing a new site for Full Circle Families.